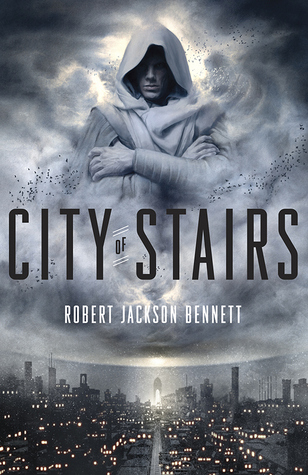 The city of Bulikov was once home to the gods. The worshippers there received special powers from their gods, and set out to conquer the world with the inspiration and powers gained from their deities. All this changed when the gods were mysteriously killed and the powers they gave to their followers started to disappear. The once grand city has been conquered by those it used to oppress. Shara is an agent of the new government, and has come to investigate a murder. Her investigation leads to more mysteries and she begins to suspect that some of the gods live still.
City Of Stairs
was a fascinating mystery in a fantasy world. I was quickly pulled into this world and wanted to discover the answers to all the questions and issues raised early in the story. The author did a great job balancing the mystery with other elements of the fantasy world. The first few chapters might seem like there is a lot coming at you with the plot and the world building, but as you keep reading everything falls into place and you are absorbed into the world.
I enjoyed the complex world building in this book. There was the perfect balance between giving the reader an intriguing real world, and not loosing them with difficult and obscure details. I became engaged in this world, and was intrigued by all the in the ins and outs of everything in the story.
I liked the different characters and their very distinct personalities. You actually see some depth that does not always happen in a quick mystery or the stereotypical fantasy characters. They have flaws and personal goals and issues. I also appreciated that there are some strong female characters in this story.
This was the first book I had read by Robert Jackson Bennett, and I liked it. I hope all his books are of this quality because I want to try reading some more from this author. If anyone has read this or any of his other books I would love to hear what you think, and if you have any recommendations for his other books.
If you like reading fantasy books, I highly recommend reading this book.
**I received a free copy of this book from Blogging For Books to review**
*
Receiving a free copy does not change my review. It simply provides me with a copy of the book sooner than I would have otherwise gotten to it, or a book I might not have heard about otherwise.