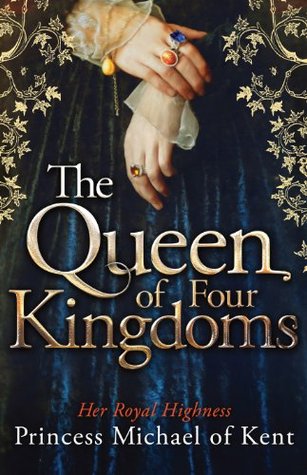 At nineteen years old Yolande of Aragon is married to Louis Duke of Anjou cousin to King Charles VI. She moves to France to fulfill the arranged marriage contract. It is the hope of their families that this marriage will stop the war between Anjou and Aragon. Yolande uses all her talents to become an invaluable asset to her husband, and to all of France. She uses her influence to unite her country when it is faced with foes from within and without.
I received a free copy of this book from LibraryThing Early Reviewers program
*
. I was excited to receive a copy of this book. I have not read a lot about Yolande, so I was curious to learn more about her and her life. I liked that the main character was a strong female that intelligently dealt with the events of her life and influenced history. This book made me curious to learn more about Yolande. I found the part of the story with Joan of Arc fascinating. I really liked reading a different view of her, and seeing how she fit into other people's stories.
Although I found the story interesting, the writing left a little to be desired. There were a lot of tense shifts that could be a little confusing sometimes. Also, I found parts of the story repetitive. This was a shame because there were a lot of events covered in this book, so at times it felt rushed. I think this was the author's first time writing historical fiction, and was not bad as a first novel. She mentions in the Author's Note that there will be a sequel, and the end of this book set that up well. I am curious enough by the ending of the book to try it when it comes out.
If you are interested in this time period, or historical fiction about royal women I would recommend giving this book a try.
*
Receiving a free copy of this book does not change my review. It simply provides me with a copy of a book that I would not have read as soon, or heard about otherwise.