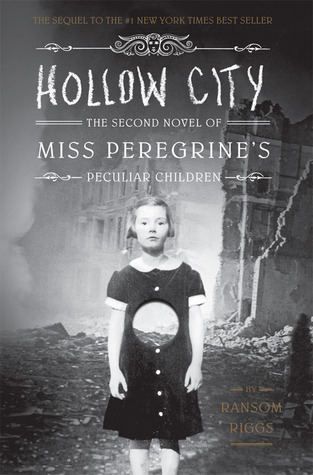 Jacob and the children living with Miss Peregrine have just escaped the island. They are not safe though. They are being chased, and it will take all the skills and luck they can muster to not get caught. While eluding their attackers, they must find a way to rescue Miss Peregrine. They are desperate to find someone who can help her before she is beyond anyone's abilities. They are heading to London because they have heard that is where the only person left who can help them is. The journey is full of peril and wonders as they stumble onto a menagerie of peculiar animals and discover new peculiars.
An excellent sequel to
Miss Peregrine's Home For Peculiar Children
. I really liked how the series progressed in this book. Sequels and second books in a series do not always live up to the first book, but this one does. I would even say it surpassed the first one, which I did not think was possible. The characters began to develop in very interesting ways, and I liked the new depth this brought to the story. Between living in a loop for decades and having peculiar abilities interesting thoughts, actions, and issues arise as we learn more about these children.
There was a new batch of photographs to enjoy that help bring the story to life. I loved the anticipation and wonder that I feel when turning the pages to see what picture would be next, and how it would tie into the book. It is such a fun aspect to the series, and I enjoy how the photographs can lull me into thinking the story is real.
I was also interested in the book the children have with them, and read from while they traveled:
The Tales Of Peculiar Children
. I would be happy to read a book of these tales if Riggs ever decides to publish them. There were so many things that I enjoyed about this book. It kept me interested the whole time, and I did not want to stop reading it!
Hollow City
leaves off in an interesting place, and left me wishing I could immediately pick up the next book. I cannot wait for it to be published and to read it.
I highly recommend reading this book!